Glenn Hammonds
Field Advisor
---
Working in the plumbing industry for over two decades, Glenn Hammonds gained knowledge and expertise in the service field that he now uses every day when overseeing operations as a trainer, coach, and mentor. Glenn is passionate about what he believes in and it is that enthusiasm that drives the team here at Plumbtree Plumbing & Rooter.
As a young boy, Glenn learned about installing and repairing appliances from his father. In time he started working in the plumbing field and it became his passion. Glenn loves providing thoughtful solutions to plumbing problems, genuinely enjoys building rapport with clients, and finds satisfaction in teaching the importance of plumbing to keep homes and families safe. When he is not at work, you may find Glenn outside on a boat enjoying the water and sunshine with his wife and family.
Josh
Senior Tech
---
Hi, I'm Josh. I've been around plumbing my whole life when I was 5-6 years old my family built a home where I did a lot of the sanding of copper pipe and defiantly some playing in the mud. Plumbing is a major part of my family as I am a fourth-generation plumber. The skills I bring to the job are a good technical knowledge of plumbing and code requirements.
I am often complimented on my hands-on problem-solving skills. When I'm not at work, I enjoy cruising around with my family in our classic cars, and I appreciate any type of motorsport. A skill most people don't know I have is I can turn a wrench to get more performance or just do general maintenance and even tune carburetors on cars. My greatest accomplishment is starting from the bottom as a laborer to now being a Lead Field Supervisor for a large plumbing company before starting this endeavor with Plumbtree Plumbing & Rooter. I enjoy it when less experienced plumbers call on me for guidance. If I could be remembered for something, I would hope that people remember me always being positive and always trying to make light of any situation. I am always up to go on a spontaneous adventure and to take a drive somewhere. I am dedicated to providing the best quality, value, and plumbing service to meet our clients' needs.
Austin
Team Member
Anthony
Team Member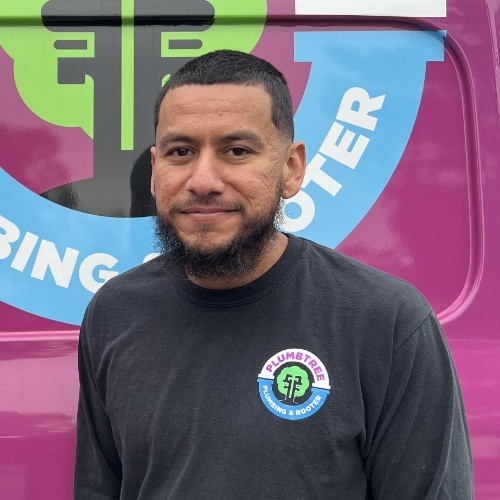 Francisco
Team Member
Hannah
Team Member
Ethan
Team Member
Mario
Team Member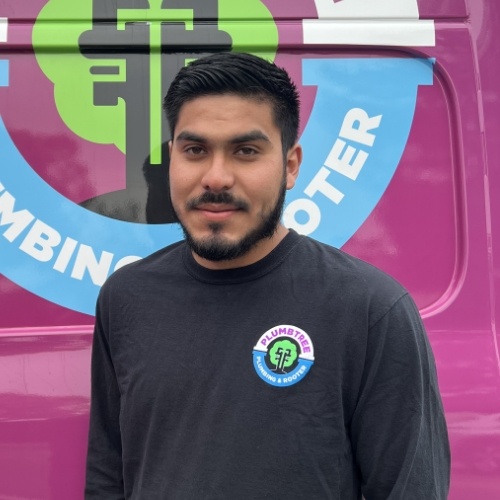 Santiago
Team Member
Thomas
Team Member
Josh
Team Member
Whilliam
Team Member
Tristan
Team Member
I Want to Contact the Best Plumbers Near Me
We are available 24/7 to meet your plumbing needs. As a leading plumbing company, you can expect our experienced plumbers to maintain a professional appearance, be courteous at all times, and provide the highest level of client service and support. If you are looking to hire a professional team who offers friendly and fast plumbing services, contact Plumbtree Plumbing & Rooter today. Our company has generations of residential plumbing experience so you can ask us any questions about plumbing, water heater repairs, garbage disposal repairs, drain cleaning, and much more.